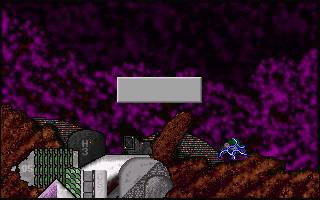 Screen Shot: Hyper Lander 2 Classic
Game Codes for Hyper Lander
The codes I have found are GHOST, SOGGLE, FOGGLE, and FILLERUP.

- GHOST will allow you to fly through walls without crashing.

- SOGGLE appears to turn off the shield so that when you do collide with something the shield is NOT damaged any.